"Is there anything sadder in this world of ours than poverty of words?"
—An Irish Storyteller​
Patrick Ball was born and raised in California and gave little thought to such things as where his ancestors came from. He went to school and supposed, when he thought about it at all, that he would one day be a lawyer like his father. But he studied music from time to time and over the years developed a nodding acquaintance with the piano and the guitar. At university he continued his flirtatious relationship with music by playing the tin whistle, principally to annoy his roommate. But at this time he found that he was irresistibly drawn to words, to the music of words, to writers who made words sing, to writers from Ireland. When he began to study history to fulfill his academic requirements, he was not surprised to find that it was the lyrical, turbulent history of Ireland that engaged him. So much so, in fact, that when his father died, all his thoughts of law school died with him. He enrolled in graduate school and soon made his way to Ireland. There he fell in love with the eloquence and fire of the Irish oral tradition. There he fell in love with the Celtic harp. And there a few pieces of his life fell into place. For he came to know that marvelous unity of Irish words, music and history that would become his passion and, eventually, his livelihood.
Patrick returned to California, was awarded a Master's Degree in History by Dominican College, and soon discovered that jobs in the field of Irish scholarship were not to be had for love nor money. After laboring in various unrewarding lines of work he set off hitchhiking around the country and finally fetched up at Penland School of Crafts in the Blue Ridge Mountains of North Carolina, where he lived for two years and worked as a groundsman. There he encountered a branch of that living oral tradition that had captivated him in Ireland. And there for him, among the Appalachian storytellers, his love of the spoken word was rekindled. He returned to Ireland for a time, then made his way back to California, determined to put his scholarship, his love of words and his neglected musicianship to some use, to carve out for himself an occupation from the things that he loved. He sought out a maker of the rare wire-strung Celtic harp and taught himself to play. He then gathered the stories he had heard and the history he had learned and blended them with the music that had so often been their companion.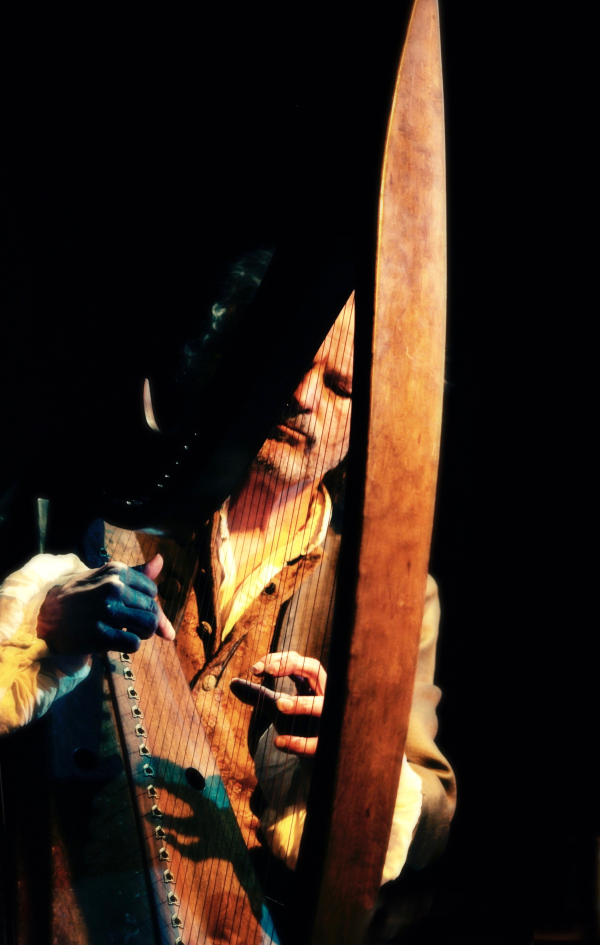 Patrick now lives in County Clare, Ireland with his wife and dog. He continues to tour extensively throughout the United States, Ireland, the United Kingdom and Canada. He is considered one of the premier Celtic harpers and storytellers in the world today. He has recorded nine instrumental and five spoken word albums which have sold well over one-half million copies collectively and earned national awards in both the music and spoken word categories. Along with Celtic Harp and Story, his beguiling blend of music and spoken word concerts, Patrick has also written and currently performs three solo musical theater pieces: O'Carolan's Farewell to Music, The Fine Beauty of the Island and Come Dance with Me in Ireland: A Pilgrimage to Yeats County.